KITCHEN DESIGN 101
KITCHEN DESIGN PRINCIPLES THAT BLEND BEAUTY AND FUNCTION
We all want our kitchens to be both beautiful and functional. And while you may have an idea of how you want your new kitchen to look, you'll also want to understand the factors that impact how you feel in the space. We've gathered helpful information on kitchen shapes, optimizing functionality and how to ensure a layout works for you and your family.
U-SHAPED
Popular with many cooks because of its efficiency, the U-shaped kitchen offers generous counter space and provides an efficient workflow by creating a compact work triangle.
L-SHAPED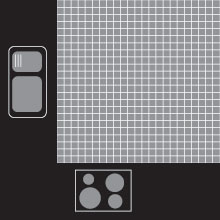 The L-shaped kitchen offers flexibility for both large and small homes – allowing for greater flexibility when placing appliances. Families also benefit from a shape that easily divides the kitchen into cooking and eating areas.
L-SHAPED WITH AN ISLAND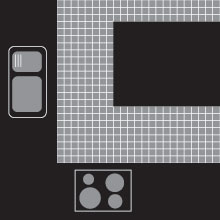 Introducing an island to an L-shaped kitchen is ideal for entertaining. The ample counter space along the "L" of the kitchen becomes the primary work area, while the island allows guests or other family members to help prepare or just visit … AND to stay out of the way of the cook!
G-SHAPED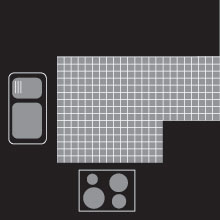 Great for homes with multiple cooks, the G-shape provides ample counter and cabinet space, as well as an ideal center for guest entertaining.
SINGLE WALL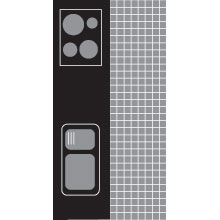 This layout provides an open and airy feeling and is particularly successful in small homes or apartments.
GALLEY
Open on two ends, the Galley requires a minimum corridor width of 48″ so that you can easily maneuver when cooking. Appliances are in close proximity to one another making this a great option when space is limited.
EFFICIENCY HAS A SHAPE: THE TRIANGLE
The basic work triangle is comprised of an imaginary line drawn between the kitchen's primary work areas: food storage (refrigerator), food preparation (stove) and cleanup (sink). We recommend your work triangle not exceed 26 linear feet (a total sum of the 3 sides of the triangle) for maximum efficiency.
---
WHAT YOU CAN EXPECT FROM YOUR DESIGNER
If you are working with a professional kitchen designer, you can expect to receive the following:
FLOOR PLAN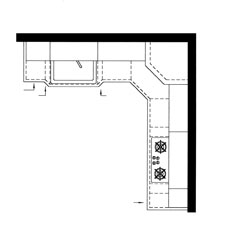 A drawing illustrating the elements of a room from an overhead perspective.
ELEVATION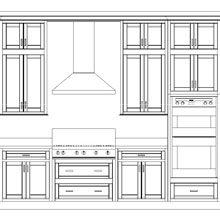 A floor-level drawing that shows a front, side or rear view of a room in a vertical plane, illustrating how elements appear face-to-face in the space.
PERSPECTIVE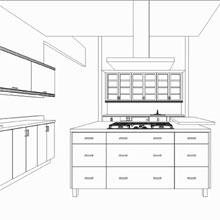 A perspective drawing is one that is "3D" or dimensional. It shows the room as it would be actually seen from the viewpoint of a person 5′-6″ in height. Perspective drawings provide details such as areas that are increased or reduced in depth, a dimensional quality that elevation drawings don't offer.
TESTING THE FIT
Layout your floor plan with masking tape to gauge how the space plan actually feels when you're standing in the room. With cabinets and appliances outlined on the floor, you can also pin and place material swatches to evaluate how color, texture and light are coming together to realize your overall vision.